RAZOR SHARP RETRIEVERS is family owned and operated. With a great love for retrievers and true passion for the sport, we have dedicated ourselves to the dogs. Altough it's a lot of hard work and long hours we are getting to live our dreams. We feel privileged to be able to be this close to

our family and do something we enjoy so much. We have been married since 1996 and have been blessed with three wonderful children. Teaching our children about the dogs and great outdoors is one of our greatest joys.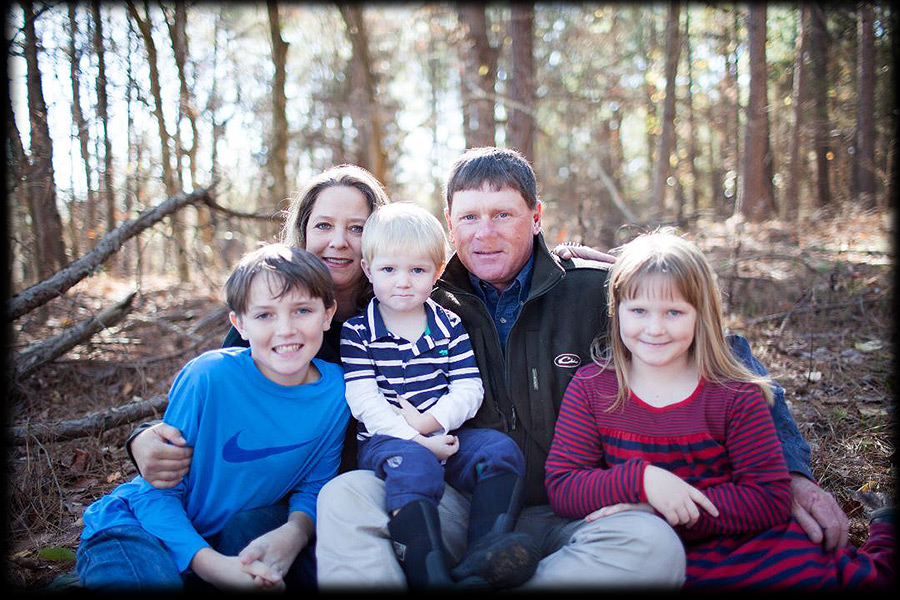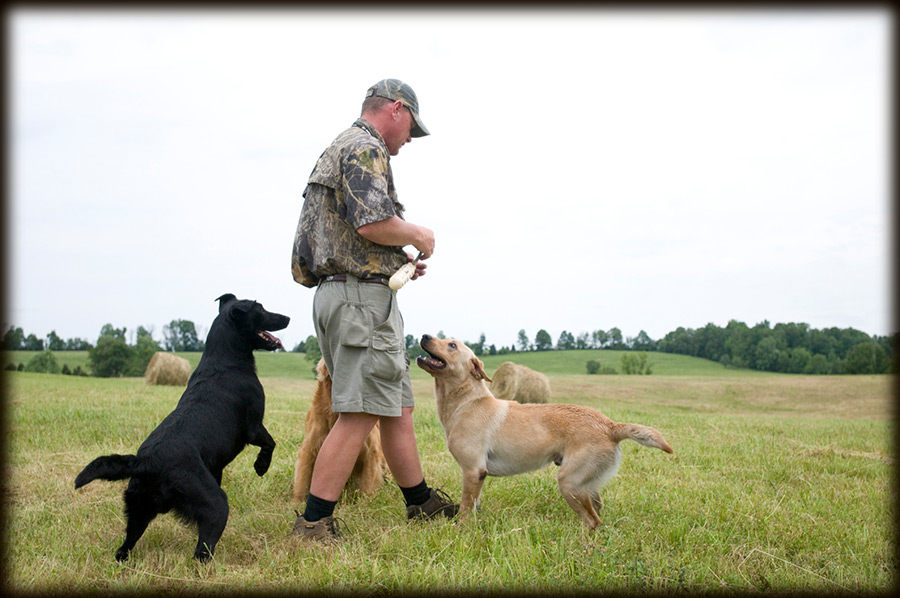 Jody's Bio:

Raised in Marion County, Jody grew up with hunting dogs. They were mainly beagles and blue ticks. As a kid he longed for the weekends when he could rabbit and coon hunt. In the early 90's Jody's life would change direction after a duck hunting trip with a friend. Jody found that he loved the sport of Duck hunting and waterfowl dogs himself. Soon there after Jody met a veteran amateur trainer from Georgia who became his mentor and biggest influence. She inspired Jody to consider dog training as a career.
Jody feels fortunate and priviledged to have been training dogs professionally for twenty one years. He has always had a passion, great love and respect for the outdoors and hunting.
Jody, owner and operator of RAZOR SHARP RETRIEVERS has won numerous AKC Hunt Test Titles, consistantly trained dogs to the Master National level and also he has done the basics on several Field Trial Dogs. One of the most famous being the son of FC Duck Dawg of Nickajack that RAZOR SHARP RETRIEVERS sold just before two years of 08 NFC Two Rivers Lucky.

Leigh's Bio:
Leigh feels lucky to own, operate and oversee breeding for RAZOR SHARP RETREIVERS located in Charlotte Tennessee. After purchasing Bodines Dustine Machine she was able to start raising some puppies. Dustie was litter mate with 03' NFC -AFC 5 Star General Patton. With only limited breedings Dustie was able to produce 2 FC's, 3 QAA, several MH and some very wonderful hunting dogs.
Sadly we have lost Dusty, RAZOR SHARP RETRIEVERS has kept that blood-line alive with RAZOR SHARPS Rip Tide MH and RAZOR SHARPS Lucky Charm MH. We are looking forward to breeding and raising future puppies with them.
Jody and Leigh were married in 1996. They have met some amazing people and close friends thru the dogs, she has had the opportunity to own and see some great dogs work.